Thread Rating:
NEW SINGLE: Lil Baby - Sum 2 Prove
enters the Billboard Hot 100 Songs chart at #16

I don't like it




24-01-2020, 12:39 (This post was last modified: 24-01-2020, 12:45 by CRAZY-HORSE.)
was that dude rapping in a language other than English because I couldn't understand a bloody word he said????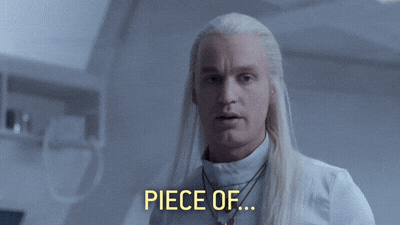 Possibly Related Threads...
Thread
Author
Replies
Views
Last Post
NEW SINGLE: A Boogie Wit da Hoodie - King Of My City
Music Head
1
9
15-02-2020, 13:08
Last Post: CRAZY-HORSE
NEW SINGLE: Meek Mill ft. Roddy Ricch - Letter To Nipsey
Music Head
0
17
07-02-2020, 13:04
Last Post: Music Head
NEW SINGLE: Megan Thee Stallion - B.I.T.C.H.
Music Head
1
16
05-02-2020, 23:00
Last Post: CRAZY-HORSE
NEW SINGLE: Jhene Aiko - P*$$y Fairy (OTW)
Music Head
1
17
03-02-2020, 13:34
Last Post: CRAZY-HORSE
NEW SINGLE: Ali Gatie "what if i told you that i love you"
CRAZY-HORSE
0
17
01-02-2020, 10:28
Last Post: CRAZY-HORSE
NEW SINGLE: John Legend - Conversations In The Dark
Music Head
0
10
28-01-2020, 12:28
Last Post: Music Head
NEW SINGLE: Khalid "eleven"
CRAZY-HORSE
1
24
27-01-2020, 12:06
Last Post: Music Head
NEW SINGLE: Future ft. Drake - Life Is Good
Music Head
3
78
24-01-2020, 12:36
Last Post: CRAZY-HORSE
NEW SINGLE: Lil Tjay - 20/20
Music Head
1
52
20-01-2020, 12:58
Last Post: CRAZY-HORSE
NEW SINGLE: Eminem "darkness"
CRAZY-HORSE
0
79
17-01-2020, 11:08
Last Post: CRAZY-HORSE