Thread Rating:
What Are You Listening To?
I listen to Dr. Horrible's sing-along Blog all the time. Best music!!!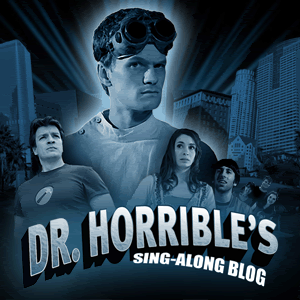 Listening to the soundtrack from La vita e Bella (life is beautiful)
One of the most beautiful filmscores ever written...
Here is a link
( enjoy and be aware....if you are into emotional themes...you will be moved
)
http://www.youtube.com/watch?v=wv6qVIPgL...re=related
I have been listening to Little Shop Of Horrors
we can conquer this great divide-hanson
I have been listening to teh Scott Pilgrim vs. The World game anf film soundtracks.
I have been listening to the Legally Blonde soundtrack for several weeks now...i like it, its fun!!!!!

my favourite track? "so much better......."
we can conquer this great divide-hanson
18-01-2011, 10:19 (This post was last modified: 18-01-2011, 13:04 by CRAZY-HORSE.)
ELVIS PRESLEY

"clambake" 1967.
vinyl
#39 UK #40 US
ok, here we go...an Elvis movie soundtrack!
i dont understand why Elvis' movies are criticised the way they are, his movies were no better nor were they any worse than the majority of musical movies from the 1960s. i suspect it has something to do with the fact that his movies dont contain many songs that can stand alone outside of the film they represent.
for the most part, his movies are/were fun goodtime flicks with a bit of offbeat humour, admittedly his best movies were the ones that had great songs attached to them ie: g.i blues;blue hawaii;loving you;king creole;loving you;love me tender, and certainly most of the movies that were released after 1962 had sub standard songs in them and cooky story lines. they were not something Elvis particually enjoyed doing, but when youre contracted to do them you have no choice.
Elvis was the first actor in Hollywood to earn $1million a movie, and never had a box office failure in 33 films.
i look at the films as lengthy videos for songs,and Elvis did have charisma on the screen.
ok, "clambake" was Elvis' 25th movie since 1956, the songs on it for the most part are ok,no classics, but half the albums worth is average, the rest bad...real bad!
one of the songs on here is a respectable cover of Ray Charles "you dont know me",another is a cover of the country classic "just call me lonesome",elsewhere we have "guitar man" and "bosa nova baby"...respectable singles,but not Presley classics. "who needs money" is a forgettable track...from there it gets worse-even for a presleyphile like myself, titles like "hey hey hey" "confidence" and the title track are laughable! unfortunately for Elvis fans from 1960-1969 there was little else to purchase except movie soundtracks as making three,sometimes four movies a year left little room to do real studio work...thank God the last few years of his career reinstalled some credibility to a tarnished image
I LIKE THIS ALBUM
worst track: hey hey hey
best track: just call me lonesome
tracks:
1. guitar man**

#9 UK, #24 AUST, #43US
http://www.youtube.com/watch?v=G3gkBMuyq8U
audio
2. clambake*
http://www.youtube.com/watch?v=RhSSgWmfFk0
from the movie
3. who needs money?*
http://www.youtube.com/watch?v=8Pen33QM7...re=related
from the movie
4. a house that has everything**
http://www.youtube.com/watch?v=CTlcpMXZP...re=related
from the movie
5. confidence*
http://www.youtube.com/watch?v=F3fpmxQHK...re=related
from the movie
6. hey hey hey*
http://www.youtube.com/watch?v=bqW5GXaAr...re=related
from the movie
7. you dont know me**

#26 AUST, #44 US
http://www.youtube.com/watch?v=nI5Aa4chf...re=related
from the movie
8. the girl i never loved**
http://www.youtube.com/watch?v=l_zk37IM6gQ
from the movie
9. how can you lose what you never had?**
http://www.youtube.com/watch?v=3r71l7tuf...re=related
audio
10.big boss man*

#26AUST
http://www.youtube.com/watch?v=mtm_qsGY5lI
from the '68 Comeback special
11.singing tree**
http://www.youtube.com/watch?v=p603kQ57hzE
audio
12.just call me lonesome***
http://www.youtube.com/watch?v=2uiUfxMRPgk audio
3s=1
2s=6
1s=5
rating 1.7